November 05, 2019
Q&A WITH HORMEL'S Bryan Kreske
We recently sat down with Bryan Kreske, General Manager of Hormel Business Incubator, to talk about innovation, working with CBX, and the Happy Little Plants project.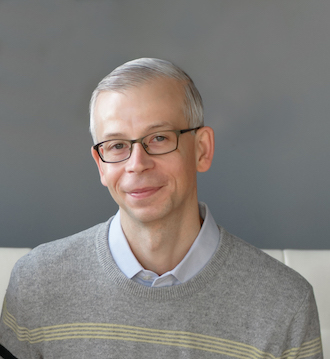 Happy Little Plants is the first plant-based protein offering from Cultivated Foods/Hormel. Can you talk a little bit about how the product was conceived and created, and about some of the challenges in getting it to market?
We started with a simple but powerful insight: Consumers are increasingly curious about and motivated by healthy, great-tasting, sustainable protein choices — not meat replacement. Rooted in that "plant-curious" concept, and with a team of innovators, brand builders, culinary experts, and trusted partners like yourselves, we used an agile innovation process to work differently and create solutions to address opportunities and challenges at a high velocity.
We're a $9.5-billion-dollar company, and our biggest challenge was to do this so quickly. But we moved from concept to a commercially viable product line in a little less than 13 weeks, and we've created a line of great-tasting food products using plants, not to replicate meat, but to bring the power of plants to consumers seeking alternatives to their food routine.
Who is this "plant-curious" consumer, and how did you go about creating a product for them?
These are people who want more plants in their diet for a variety of reasons, ranging from healthy eating to supporting future-forward agriculture. But, for the product to work, it of course has to be grounded in great taste, and be easy and flexible to use in recipes. We feel like Happy Little Plants does that with a really simple promise: great-tasting food made from the goodness of plants. And it's a healthy meal, too — a good source of protein, low in calories, no cholesterol or preservatives.
Plant-based and alternative proteins are surging — awareness, availability, offering. And a lot of the traditional meat companies are developing offerings. Can you talk a little about Hormel's process and the decision to develop new products? Was it a tough sell internally?
Our Food Journey is our social mission, which drives our reputation, and we're proud to do our part in making the world a better place. It goes hand in hand with our purpose of "Inspired People. Inspired Food." This defines who we are and what we do, and we are constantly challenging ourselves to find new ways to bring great taste to the marketplace, so it wasn't a tough sell at all — in fact, we've developed a detailed road map regarding the future of food that we call Food Forward.
We organized a team of futurists to explore the frontiers of technology, business, and science to better understand the forces driving rapid change in the world's food market. We visited research labs and start-up accelerators and interviewed venture investors and food entrepreneurs. These accelerating forces of change don't just emerge from food technology, as some would have us believe; just as many exponential forces come from medical research, disrupted distribution models, and shifting consumer belief systems. It is at the intersection of these forces that change happens most rapidly, and plant-based foods is one such vector.
What are you most proud of about this initiative? What was the hardest part?
I was most proud of our team and what we accomplished. It was a privilege to work with such a talented and motivated group of people. I'm humbled to help lead the launch of this new business venture and the launch of HAPPY LITTLE PLANTS and represent their hard work and achievements. The hardest part was maintaining resilience in the face of setbacks and challenges.
What has the reaction been to the product so far? Have there been any challenges for a company known for products like Spam to release a plant-based protein?
To date we have received very positive responses from our customers about the product and our brand. We are actively expanding our availability across retail and foodservice channels, and we are encouraged by our initial sales.
Lastly, for those who haven't tried it yet, what's your favorite way to prepare HLP? Any recipe tips?
My new favorite is tacos! My son gives me a thumbs-up, so I consider that a win. You can go to HappyLittlePlants.com to check out some plant-based takes on traditional favorites like burgers or some plant-powered recipes like stuffed peppers.