December 01, 2021
MY SHARPIE
I started my career in New York City as a graphic designer in 1980 at 19 years old. I am fortunate to say that I lived in a design era that was pre-computer, and I had the opportunity to utilize an abundance of craft tools that were an integral part of my trade. Sketching, comping, and creating all flowed from a variety of tools: Rapidograph pens, X-ACTO knives, airbrushes, and more. Of course, of most importance was the "idea." I often say that ideas originate in my mind, flow through my heart, and then land on a blank piece of paper, and a concept is born.
Eventually, a computer appeared on my desk, and many of those artisan tools were no longer necessary. It was an amazing time in design, and I was thrilled to be part of the very first wave of designers who pioneered digital creative. Less mess, quicker results, and optimal accuracy.
The one powerful tool, however, that continues to travel with me today and is a significant extension of who I am as an executive creative director in the world of consumer branding, has been my Sharpie. Yes, there are other drawing instruments, but none quite like the Sharpie. To me, it fits like a glove… an instrument of creativity in my hand, ready to release an abundance of ideas. There is nothing quite like the "sharpie sketch"… where it all begins, thought put to paper, gestural in nature, quick, simple, and informative. The Sharpie's bullet-point line weight has the perfect flow for me, bold and confident… black ink on a white page, providing contrast with clarity.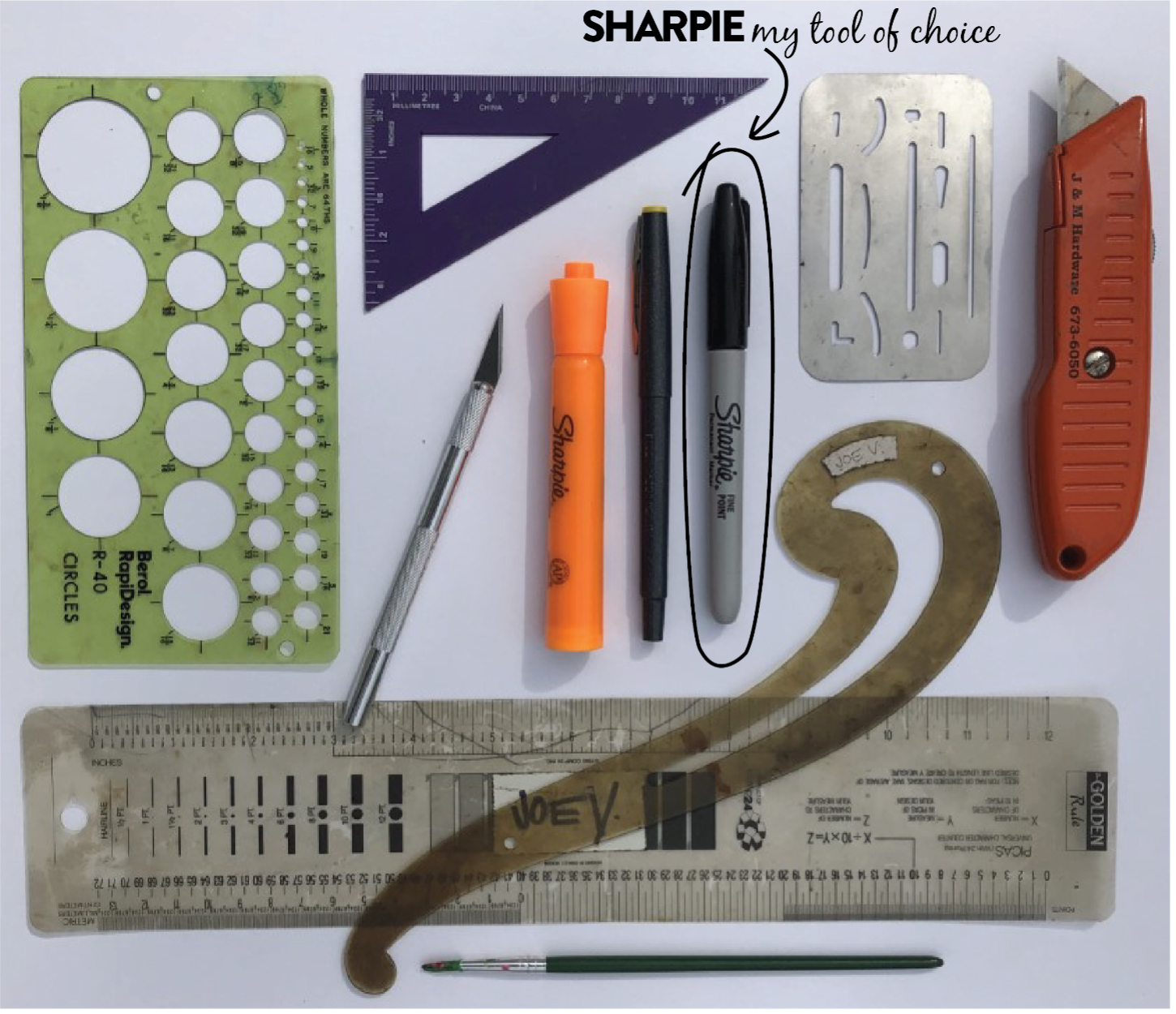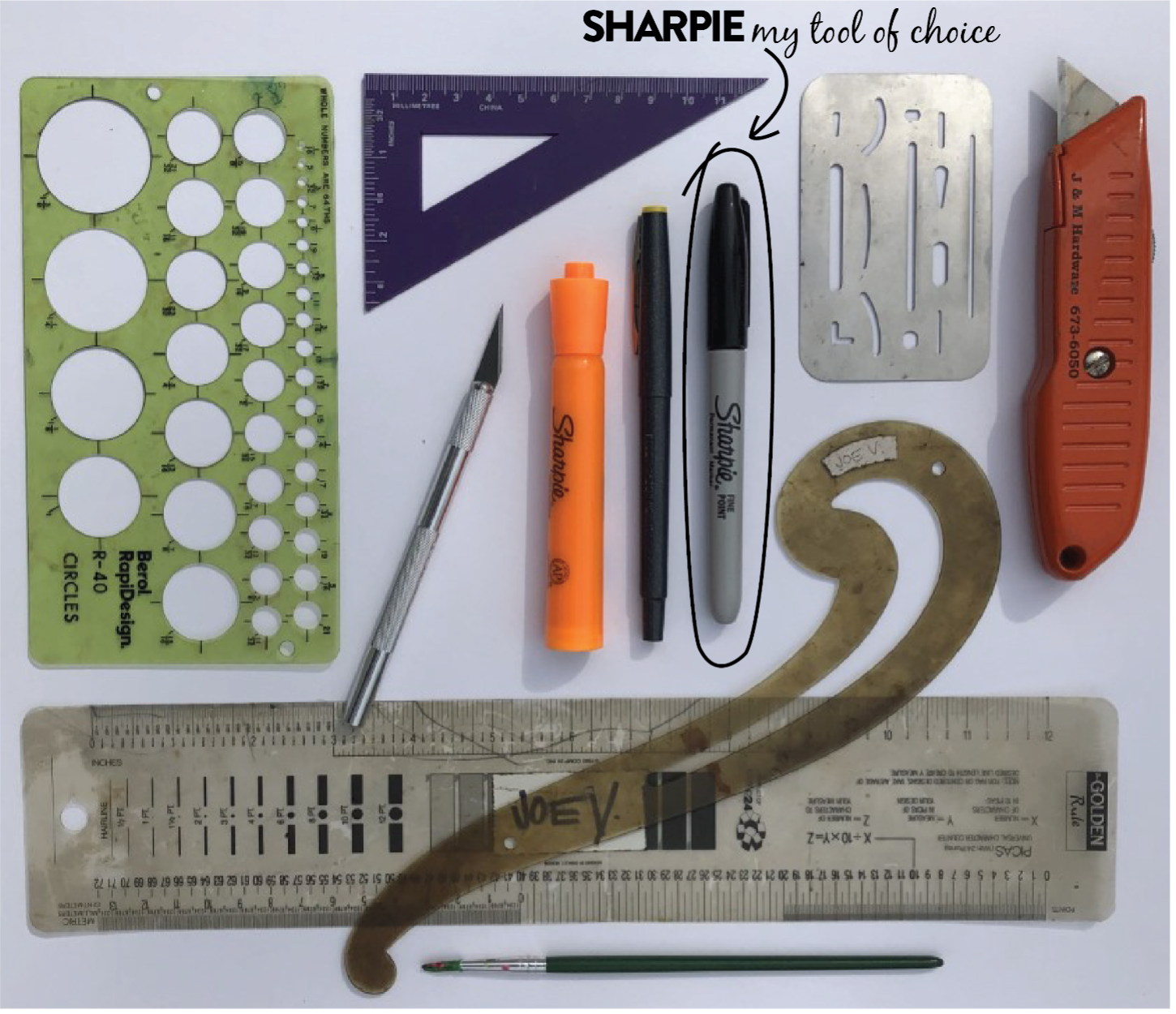 My Sharpie sketches are then shared with others, to provide clear direction, but, importantly, to inspire, spark further creative thought and encourage others to ideate. The attitude of my Sharpie sketches is generally a quick gestural idea, but can also be more detailed; sometimes used for final art. The Sharpie isn't only an imaging tool, but also one that verbalizes… compelling words that inspire and provoke thought.
While functional, the Sharpie is ultimately a tool of passion for creativity and inspiration. Upon completion of a final Sharpie sketch, I must always remember to put its cap back on, because the Sharpie flows permanent ink. Nope, sometimes unsuccessful there, as you can know me by my black-stained fingers! Forty years later and forever, the Sharpie will be a permanent and powerful tool in my repertoire as a creative. Simple. Efficient. Bold.