April 15, 2020
make your brand shine online: how brand design affects online grocery shopping
Online grocery shopping made up 18% of all ecommerce sales in 2019, and is the fastest-growing ecommerce category. The way we shop for groceries has been changing for several years, but the COVID-19 pandemic is creating a faster and more widespread transition to online grocery shopping. When stay-at-home orders and social distancing measures are lifted, many consumers will continue to purchase at least some groceries online. Is your brand ready for the new age of online grocery shopping? We've put together a few ways to optimize your digital brand presence by creating a simple visual experience, making your consumers feel safe and confident in purchasing with you, and helping them discover new eating experiences while staying at home. We call this the Three S's.
SIMPLICITY
Even in the steadiest of times, the online shopping experience is all about convenience. Between March 6th and March 13th, one-third of US consumers bought food online, and 41% of them were first-time shoppers. Whether someone is familiar with shopping online for groceries or they are new to the experience, making it easy is critical. Consumers need to seamlessly view the product, consume relevant information, and experience the brand so that they feel confident making a purchase. All in the time it takes to go from search to cart.
Here are some ways Manitoba Harvest makes the experience simple on Amazon: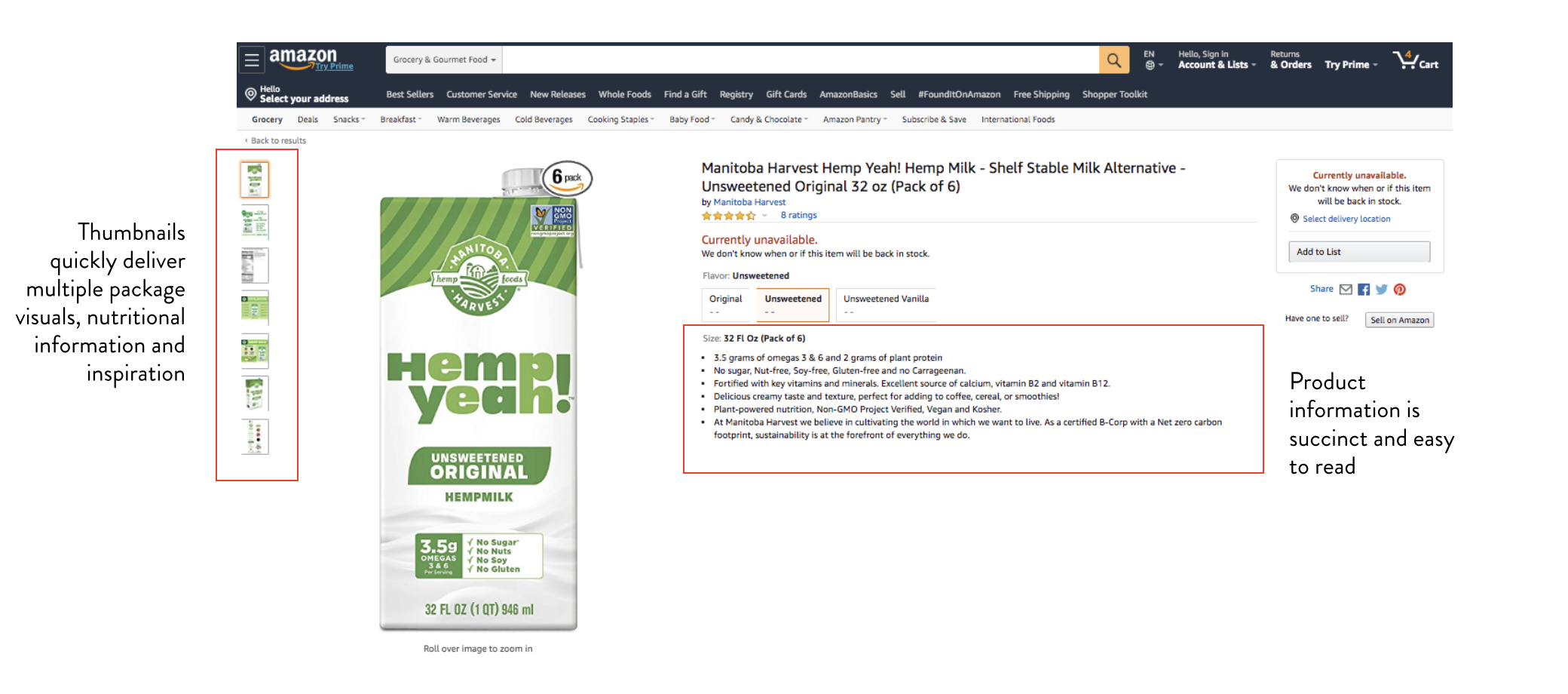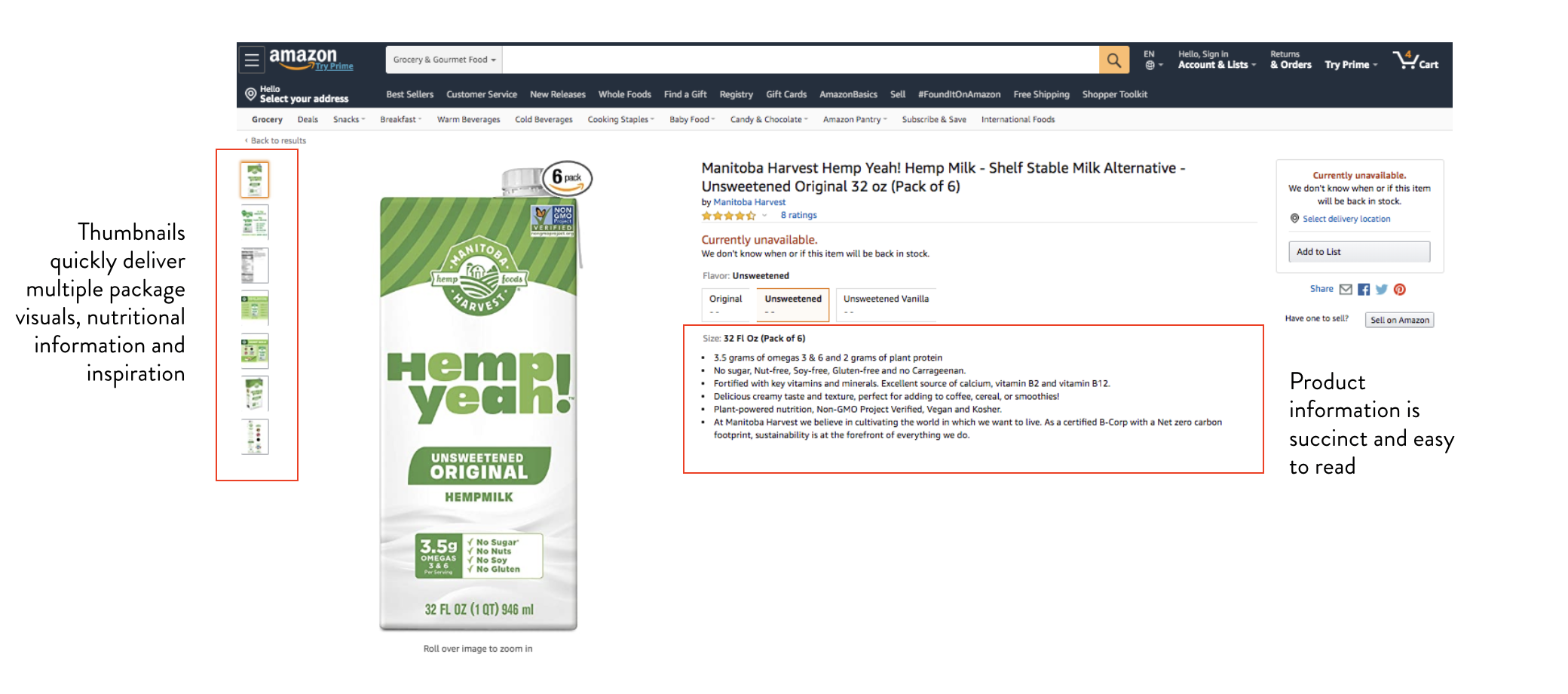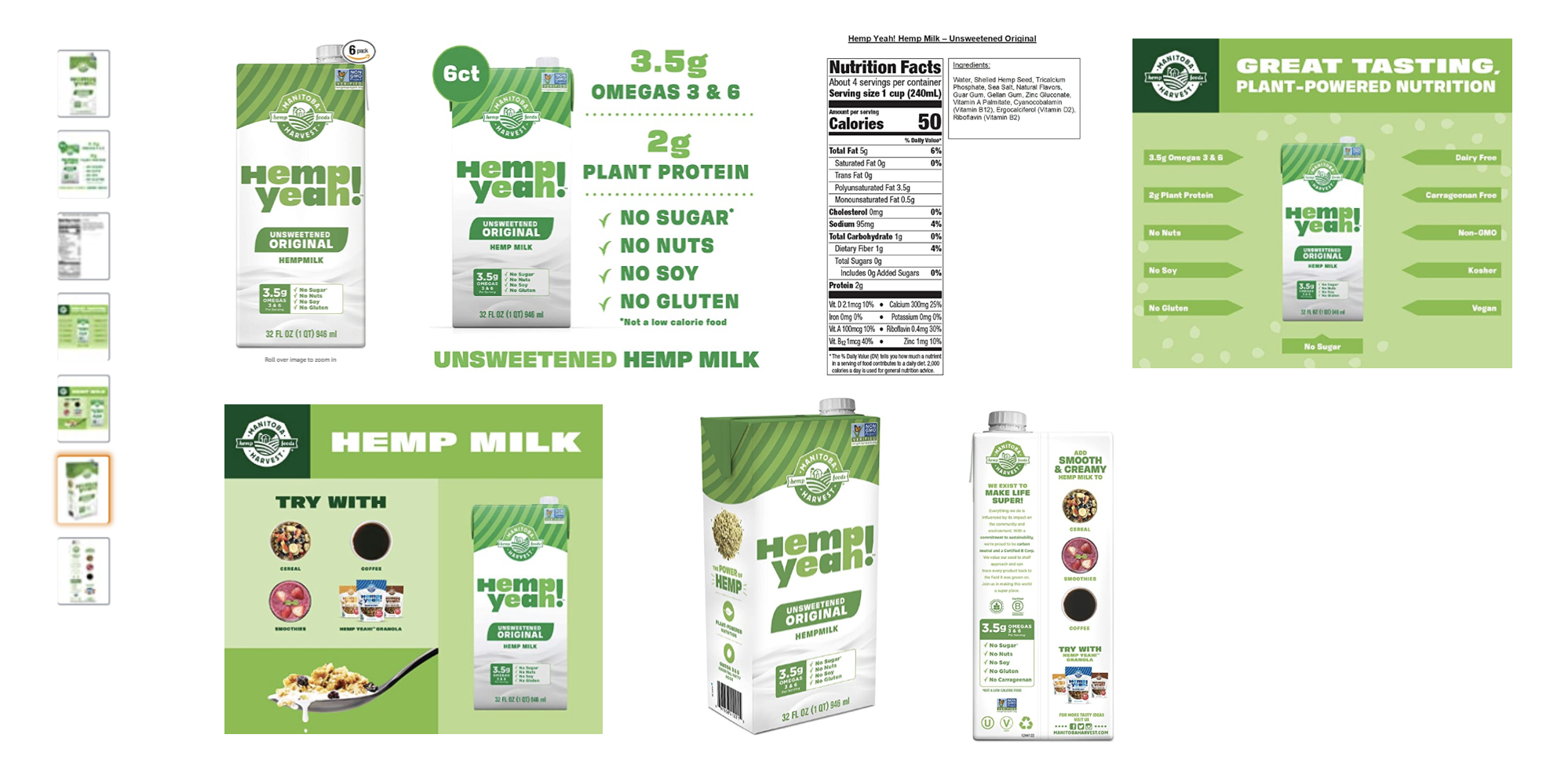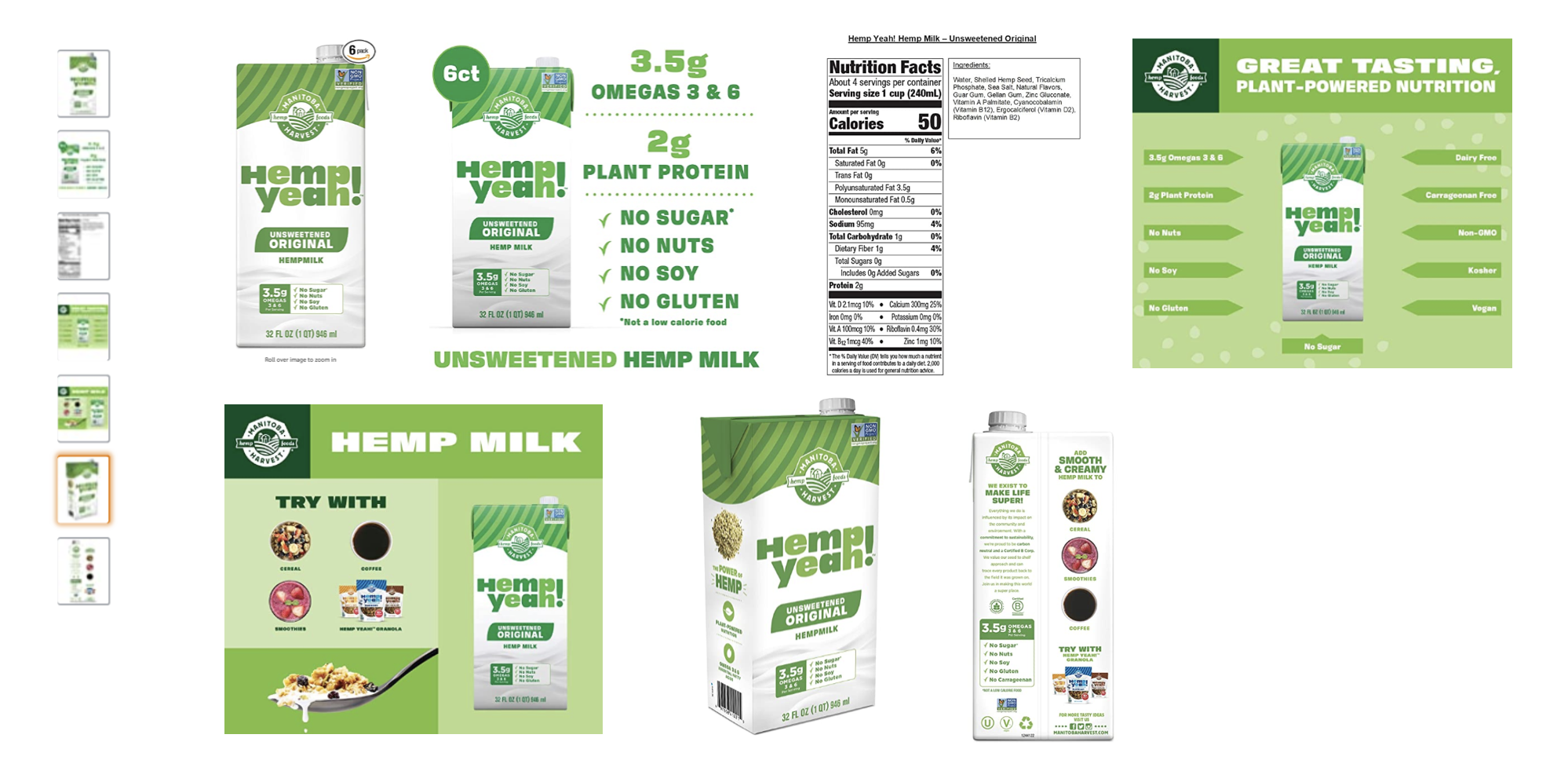 SAFETY
In uncertain times, people will remember how others made them feel. Consumers are being bombarded with a constant flow of bad news, conflicting messages, and confusing new terms. They are scrambling to find ways to feel confident, secure and in control. We can all control what we eat and which brands we engage with, so now is the time to help consumers make informed decisions about food by highlighting key nutritional claims and adding transparency around the manufacturing process.
Here's how Manitoba Harvest helps consumers feel confident and informed: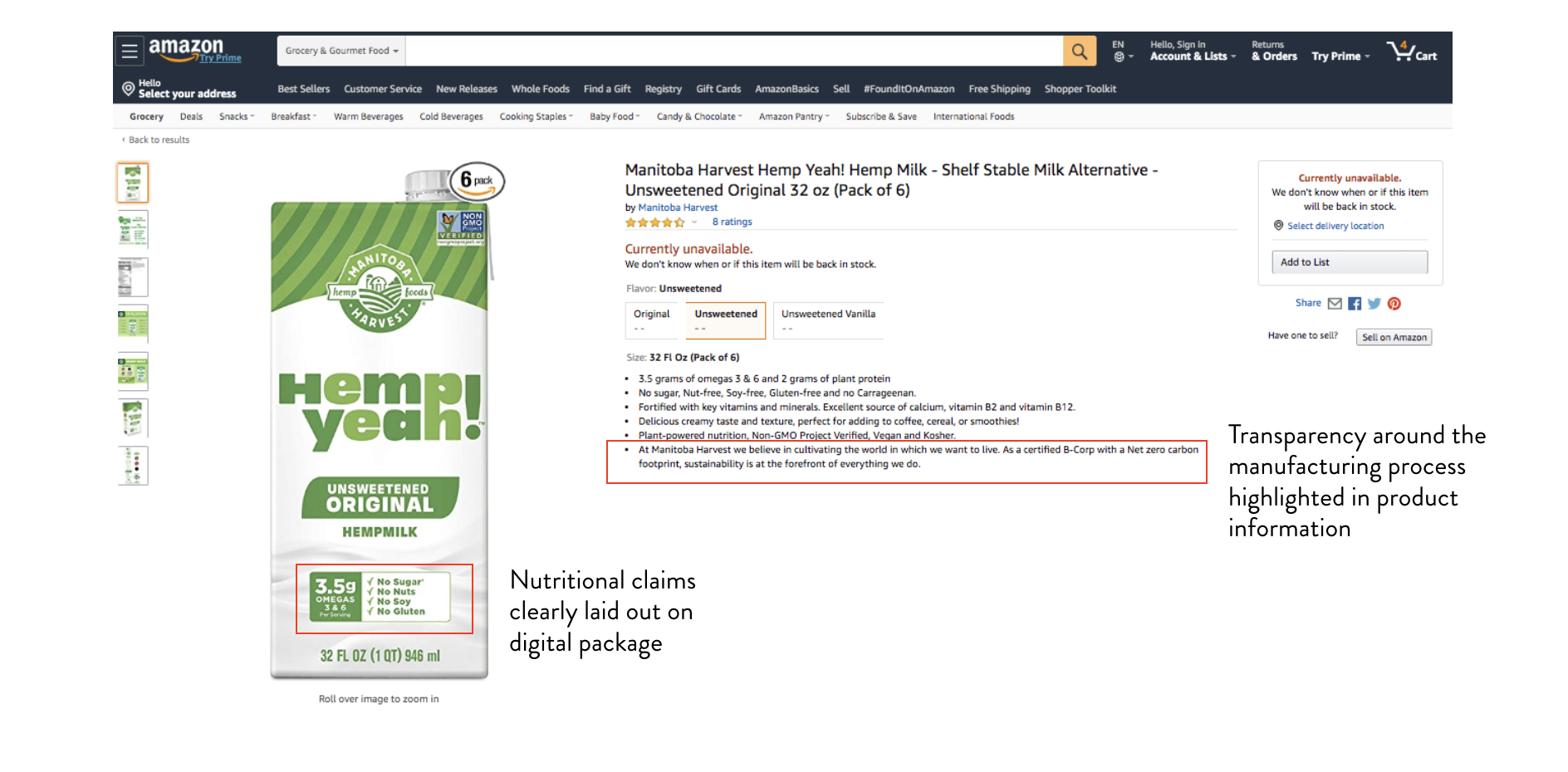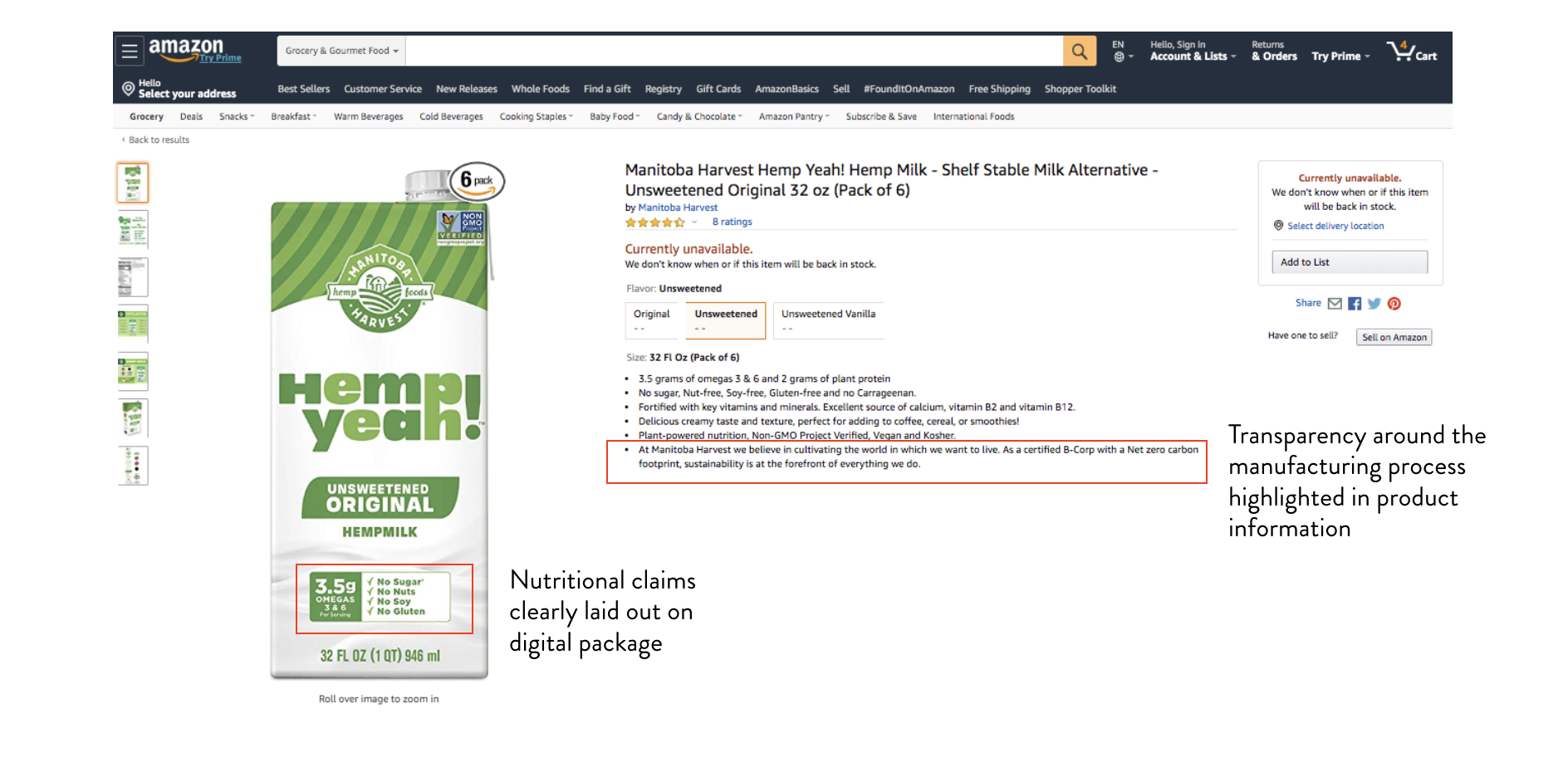 STAYING IN
With many families working and learning at home, consumers are spending more quality time with their families than ever, and they're looking for ways to facilitate connection with one another and entertain themselves while staying inside. During the first week of lockdown in the UK, board game sales rose by 240%. There are nearly 20,000 posts on Instagram using the hashtag #coronacooking. As more people discover cooking under quarantine, meal kit sales have skyrocketed. HelloFresh's stock price jumped from $20 to $26.50 in just two days in March. Families are even hosting themed family dinners to stave off boredom and have some fun.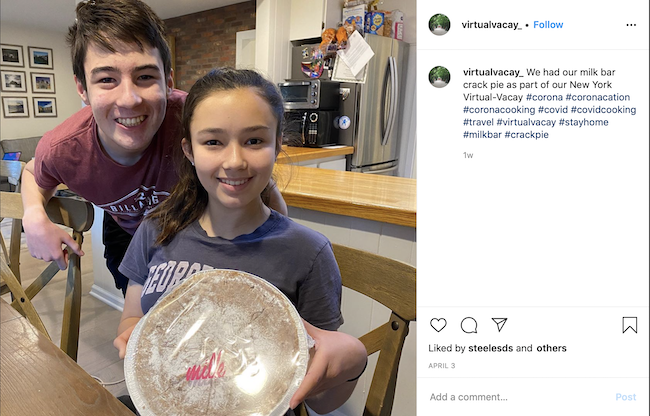 As consumers discover the fun side of staying in, expect to see more of them incorporating at-home time with family and friends into their regular routine. Starting now, brands have the opportunity to help consumers create those experiences by bundling products and sharing inspiration through online channels.
Online grocery shopping is quickly becoming part of consumers' ritual, and it's not slowing down. Make sure your brand is ready by incorporating simplicity into your experience, promoting feelings of safety, and helping them create new eating experiences at home.