September 26, 2014
Heating is the New Cooking
It's a typical Tuesday night and I am at work after hours trying to get that "one" project out the door, when the the phone rings. "Dad, what's for dinner?" Ugh. Double ugh.
So, in my haste to rush home and get food on the table, I stop by my local Super Target. I grab a cart and push past the produce aisle. My sights are set on the frozen aisle, looking for a pizza or a bag of something, anything, my kids will find edible. As I pass by the deli, my eye is caught by something different, something new. A "Mix & Match Meals" section. The package designer in me is compelled to take a closer look.
My first reaction is, "Wow, this looks pretty good." I see sauce pouches with hero end-dish food photography and packages showing off "fresh" cut vegetables, sliced meats and steamed pasta or rice. The messaging at point of sale is encouraging me to "chose, combine and create" to make dinner in 15 minutes. That sounds easy, sign me up!  
I make my selections and head home eager to see if the convenience and taste is worth the premium price I paid to have the work done for me. As I empty out the meal into the skillet and heat it up, I note multiple references to "cooking," with step-by-step directions telling me to "heat, stir and cook." Wait, am I cooking or just heating?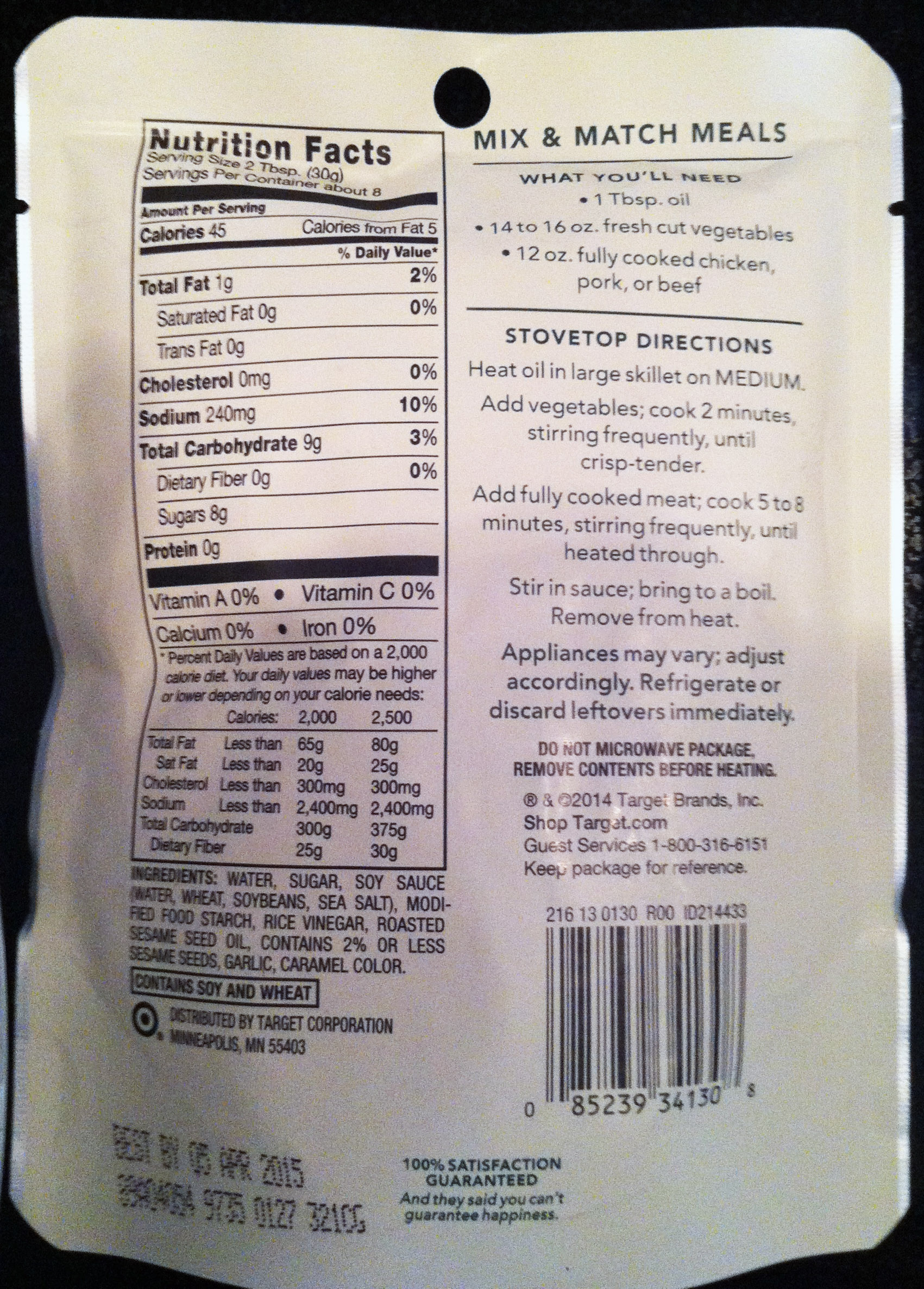 In the end, with the use of pots, pans and spoons, I feel victorious — I just cooked that. Or, at least, that's what Target makes me think. Thank you Target. 'Til next Tuesday, "Bon Appetit Chef Target!"