October 14, 2014
Embarrassing Ourselves in the Name of Brand Loyalty

As long-standing partners to Big Heart Pet Brands, we are often privy to their promotional events and activities. So on one sunny August day, a group of CBXers participated in Meow Mix's "It's Meow Time" event at Columbus Circle. We went to show our loyalty and support the cause. And boy did we show spirit… in the form of song.
The event was part of a broader "It's Meow Time" campaign, which has been a strategic opportunity for Big Heart Pet Brands to reinforce and modernize the classic heritage of the Meow Mix brand. The campaign launched with a video featuring a hilarious EDM version of the jingle, sung by rave cats and backed by DJ Ashworth's exclusive remix. The event at Columbus Circle encouraged fans and consumers to enter a large, branded, recording booth truck and reinvent the beloved Meow Mix jingle to the tune of their choice.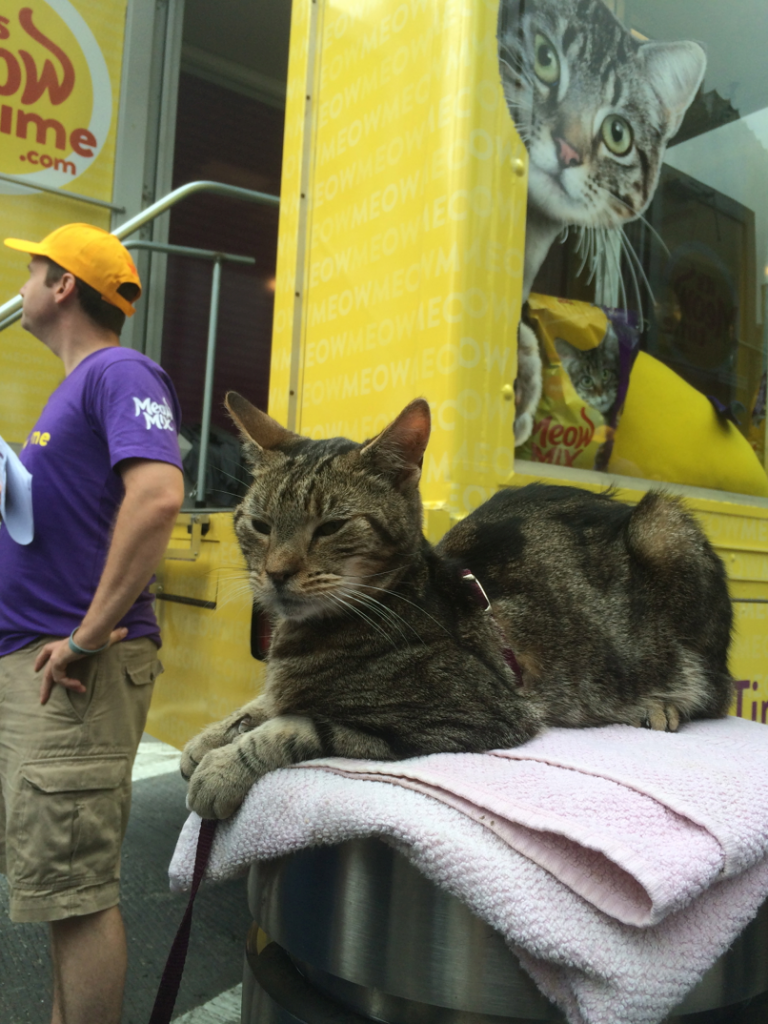 American Idol's Kellie Pickler was on hand for the day to show us all how it was done, as well as to greet fans and sign autographs. Also there to join the fun was Cleo, Meow Mix's iconic spokescat.
Our group selected a hip-hop song, but we had the option to choose from country music, punk rock, classical or electronic as the backing for our wonderful jingle. We happily punished the audience with our terribly out-of-tune "meow meows" and then burst into peals of giggles. You can watch us embarrass ourselves in the name of brand loyalty here.
And thanks to the generosity of Big Heart Pet Brands, the event collected enough money to donate 100,000 meals to the Food Bank For New York City to help cats in need.