March 09, 2020
Agency News: CBX's 2020 GDUSA Wins
Producing good work feels great. Getting industry accolades for said work feels even more great. That's why we're excited to humble-brag our projects that were recognized by the GDUSA American Package Design Awards. Of the 2,500 entries submitted, only 10 percent were selected as winners—and we snagged four.
1. Mott's Pouch Pals
When Mott's asked us to add a little more fun to their applesauce pouches, we surprised them with an entire community of characters and an instantly iconic brand asset. The Mott's Pouch Pals—with distinct personalities, character traits, and backstories—connect with kids on a personal level. They turn snack time into playtime, giving parents a reason to keep coming back. The characters added life into the product, and their sales numbers—since the launch, Mott's applesauce pouch sales are up by 8.6 percent.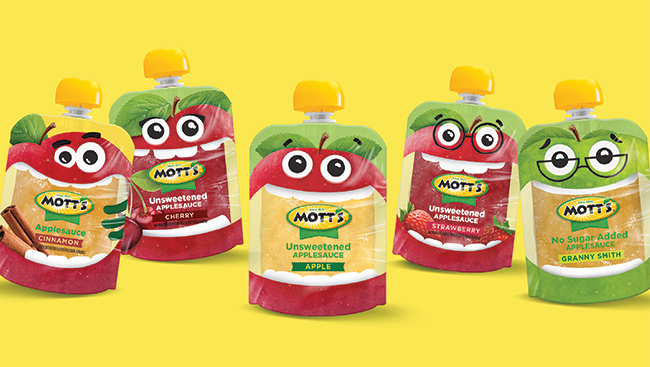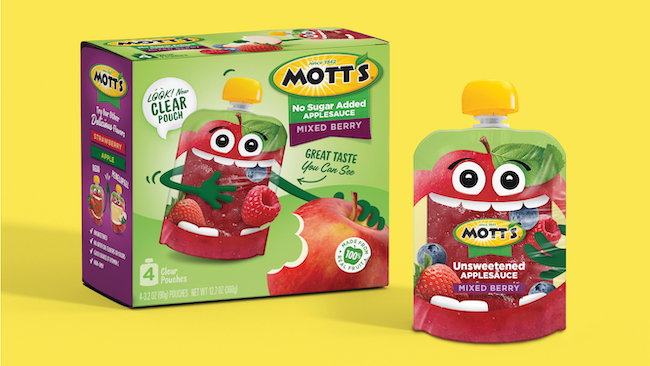 2. Purina
Purina is more than pet care—their animal nutrition division is far-reaching, crossing multiple species and product forms to keep giant populations of livestock and lifestyle animals healthy and strong. Consistently managing a brand like Purina across multiple business units, product lines, and species has its challenges—so they asked us to help them get organized. We built a flexible design system and portfolio architecture to unify their masterbrand portfolio and optimized their sub-brands while clearly communicating what's inside each and every bag. The on-pack communication hierarchy makes it easy for people to shop and find what they need—and the bold red and iconic Purina logo create a strong presence on-shelf.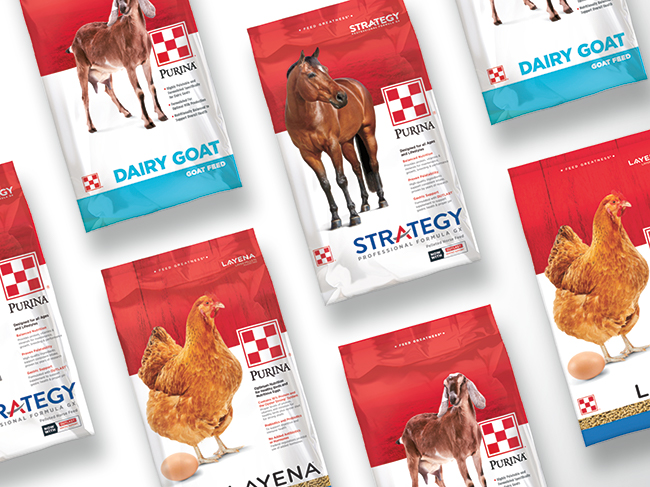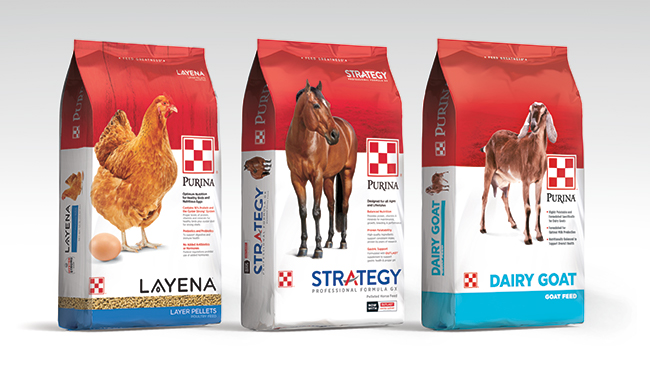 3. Happy Little Plants
Hormel presented us a challenge as they looked to launch their first plant-based product: build them a brand—from concept to store shelves – in a previously unthinkable three months. We designed an agile series of sprints encompassing every stage of the product, from research, strategy, and flavor to positioning, identity, naming, packaging design, and activation. With most plant-based companies positioning against meat, we saw an opportunity to position the brand as the owner of positivity—more pro-plant, less anti-meat. We gave it a fitting name—Happy Little Plants—and designed visual elements to celebrate its. In a study comparing the brand with competitors, Happy Little Plants communicated friendly, optimistic, honest, and trustworthy better than everyone else.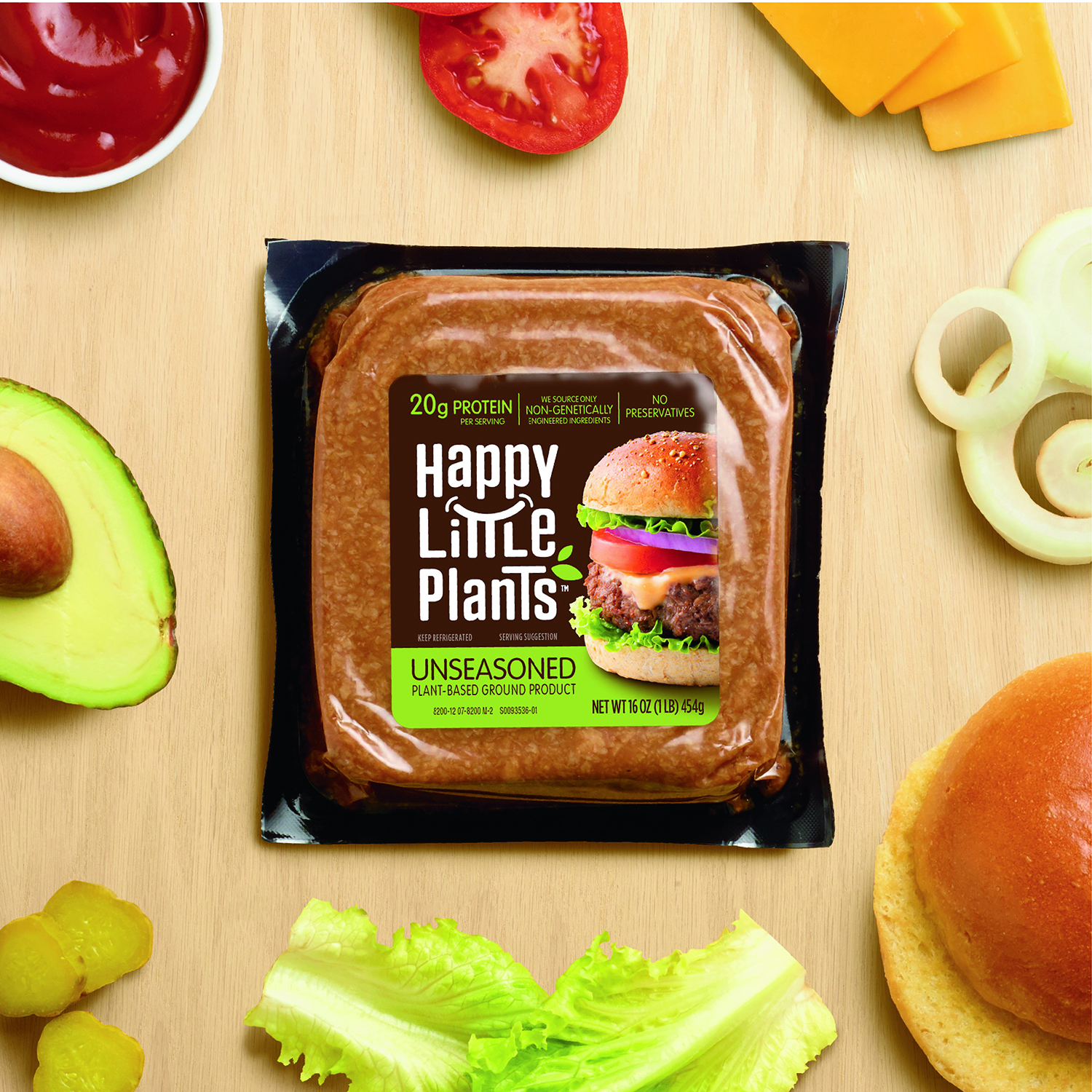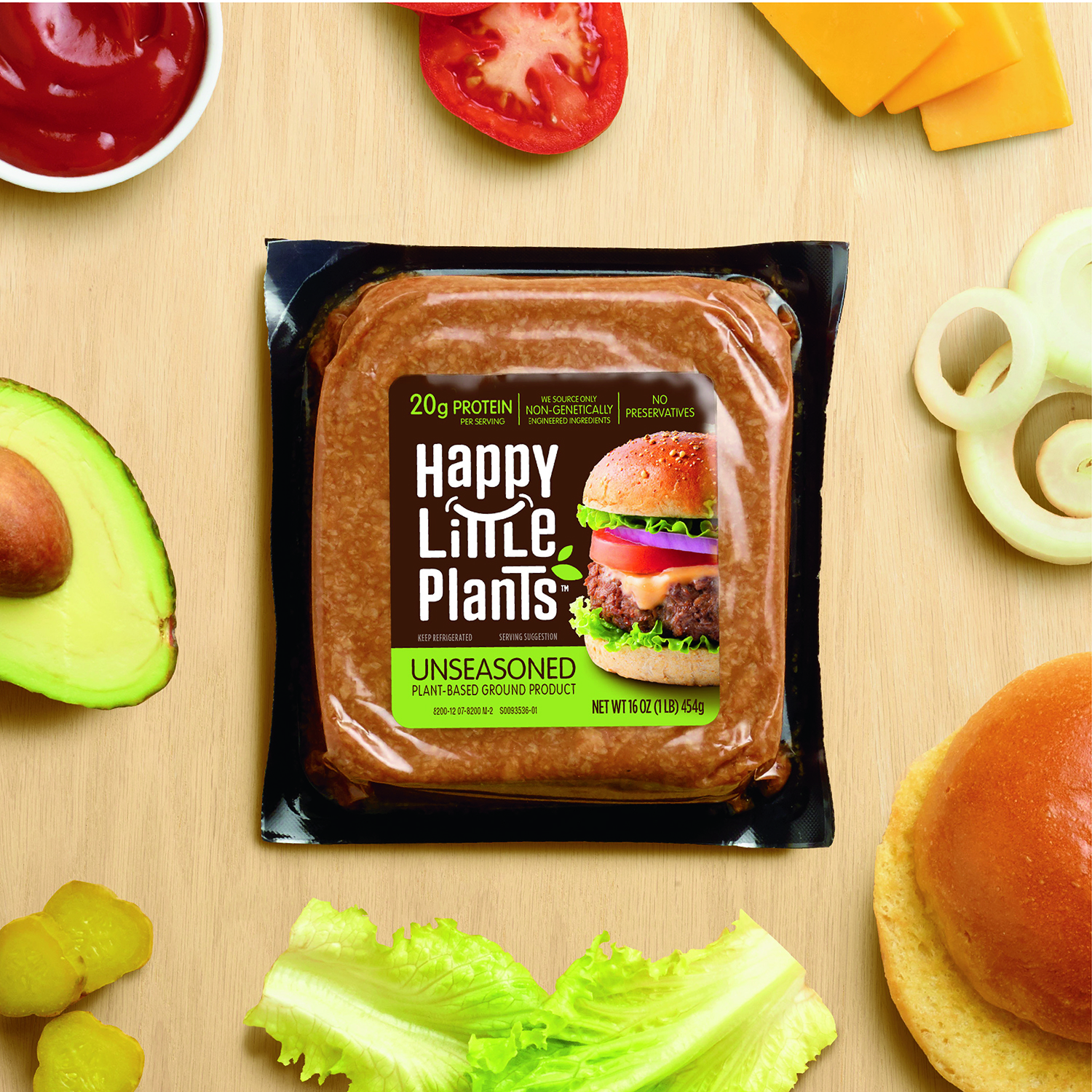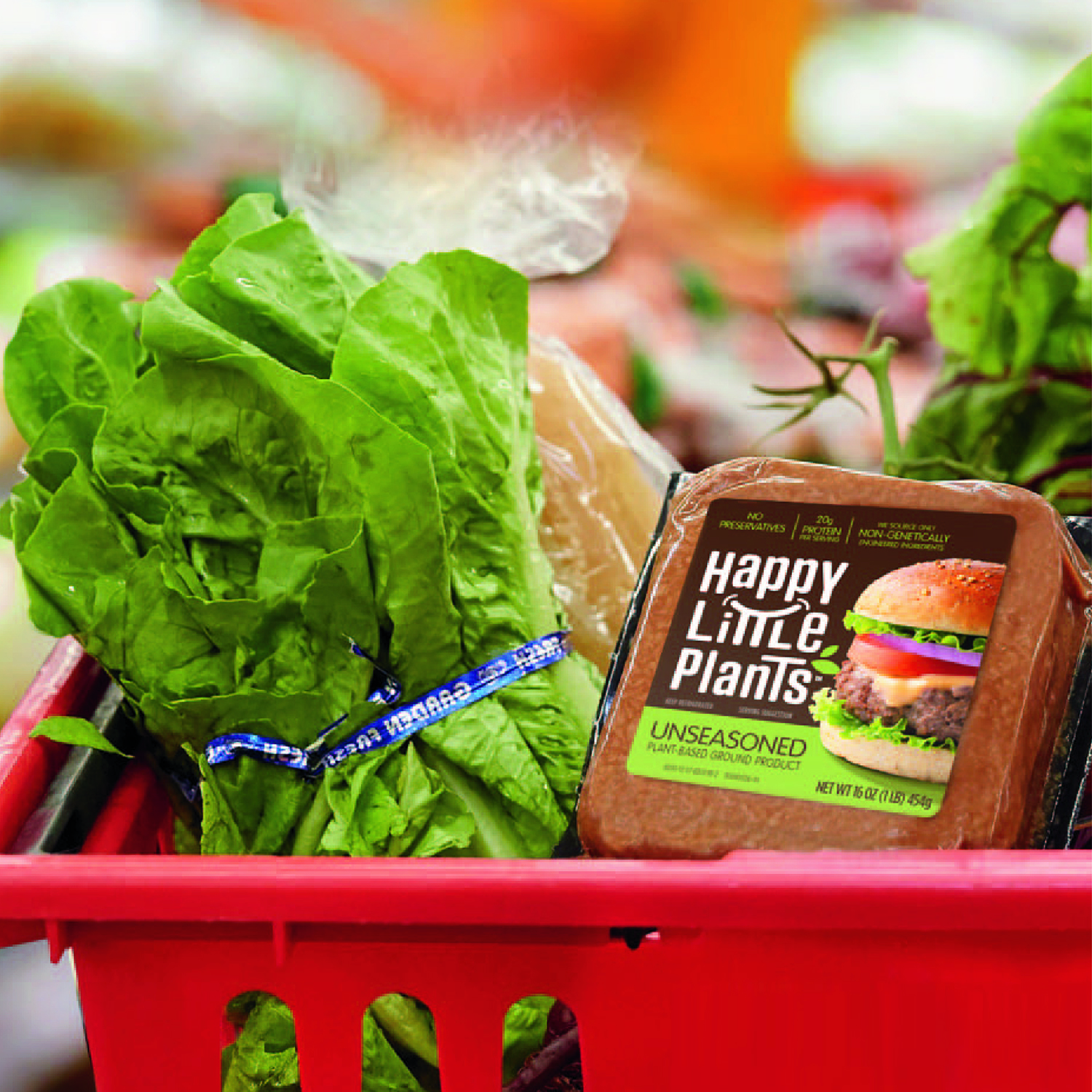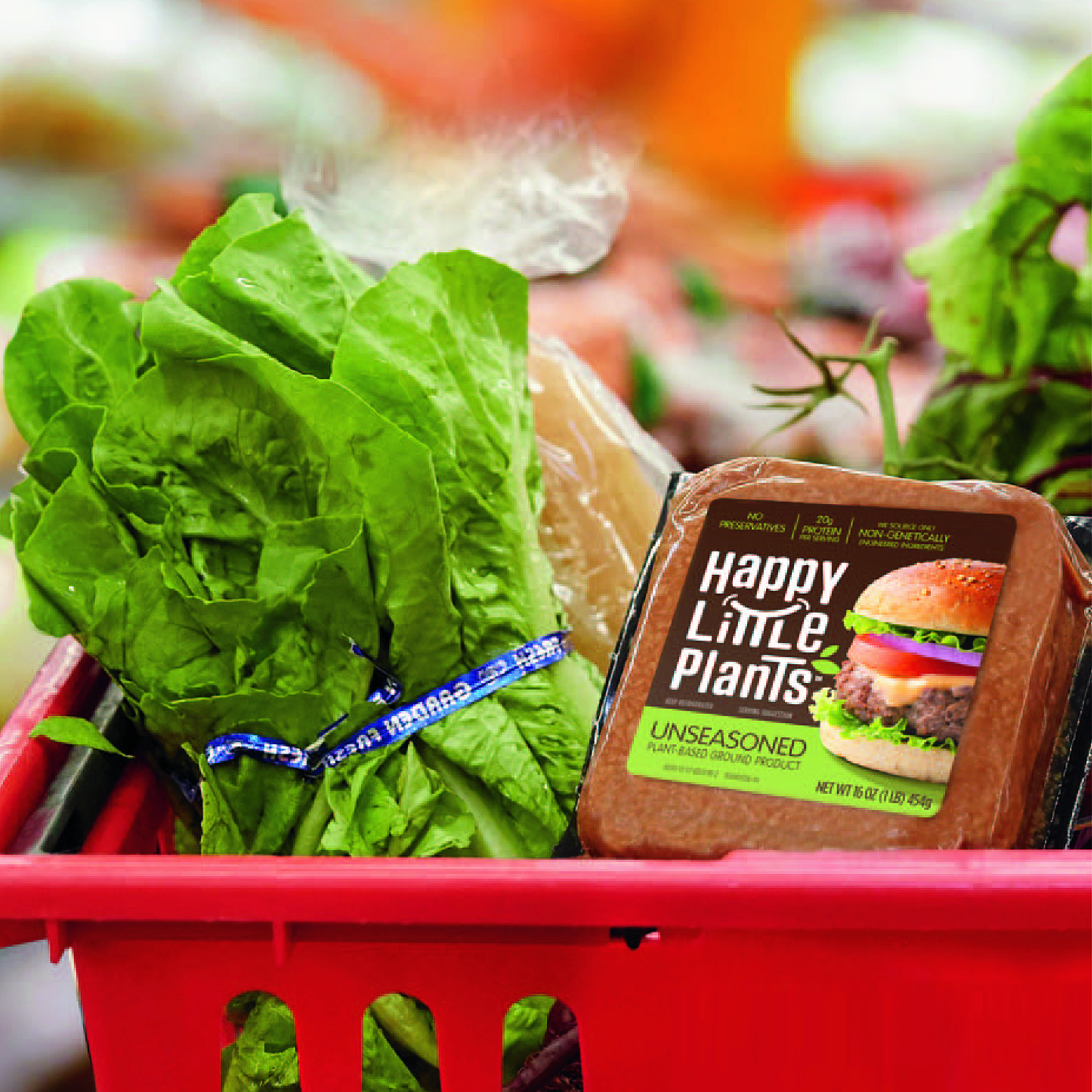 4. Live Real Farms Dairy + Almond Milk
Live Real Farms created Dairy + Almond Milk after learning that many households kept both in the fridge. Their consumers liked the naturally sweet taste and health benefits of almond milk, but also loved the satisfying and comfortable taste of dairy milk. This first-of-its-kind product needed to use the package to clearly communicate what it was. Bright colors help it pop on- shelf and draw consumers in, while design cues detail what it is: a milk jug cleverly signals the dairy, and modern sketched graphics in the background communicate the other ingredients. The side of pack literally shows the blend of the two milks—making it clear to any consumer that this is the milk to solve their indecision.